Mavens (us) + Shopify = Your success
At the very core of our agency is our passion for creating relevant brand experiences with Shopify and love we have for our clients. Our team views each project through the same problem solving process. We know that unique problems have unique solutions and we work very hard to seek it out.
➔ E-Commerce and Point of Sale


➔ Shopify Web Design


➔ Brand Design


➔ Content Creation
➔ Shopify Development


➔ Shopify Store Setup


➔ Marketing Strategy


➔ Print Design
ma·ven
ˈmāvən/
noun

1.
A
maven
is a trusted
expert
in a particular field, who seeks to pass knowledge on to others.
We love Shopify so let yourself be helped by professionals. We have been working with Shopify since the beginning and have been helping Shopify users all over to build their shops and adapt them to their ideas.


SHOPIFY MAVEN SERVICES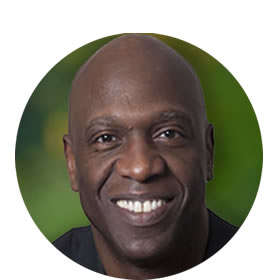 Carlfred Giles, eshopmaven concierge
eshopmavens
, is an eclectic gathering of passionate professionals that provides strategy, design and development services to passionate small, medium & large size companies. Since its founding in 2010,
eshopmavens
has completed many
design and development
projects.
While growing
eshopmavens
, I'm also an Online Personal Trainer and manage
IGETITIN Fitness
and back in the day, I co-founded
Planet3w
, a technology company servicing the music entertainment industry. Planet3w developed the first Desiny Child website with regular meetings with Mathew Knowles and Beyonce. Carlfred co-led the organization in sales and development, assisted seed funding, team building and product launch.
"I have held positions as VP of Internet Development, Creative Director, Art Director, Account Executive, Digital Media Manager and Online Marketing Manager, Web Developer & Designer, Ecommerce Designer for firms such as Houston Chronicle, Enron, American Color, Vinson & Elkins, Powerbrief, KTVE NBC 10 & KARD FOX 14 and Nuby. An Army veteran serving 10 years in the US Army, stationed in Panama, Egypt, Haiti and Italy." says Carlfred Giles.
Carlfred teaches and preaches faith, family and fitness and will occasionally speak and guest lecture on a variety of topics including Shopify, Wordpress, Adobe Business Catalyst, inbound marketing, web presence management, online business building, online marketing, content marketing, social media, e-commerce, design and entrepreneurship.
Book an Appointment with Carlfred

What started out as a Shopify media management company has now blossomed into a full-grown web design and branding agency.

Each day, we're pushing ourselves and chasing perfection to re-define web development and customer service. We are motivated by the belief that customer experiences should come above all else.

We are ever-evolving and ever-changing to meet our clients' needs. Our ambitions are big and we will continue to add to our team and our services to make sure we are unmatched in our client relations and customer service.